A week ago news was in the air that extratorrent is going to shutdowns themselves permanently. And a message is shown to every user who is trying to access the extratorrent.cc website Just like below image: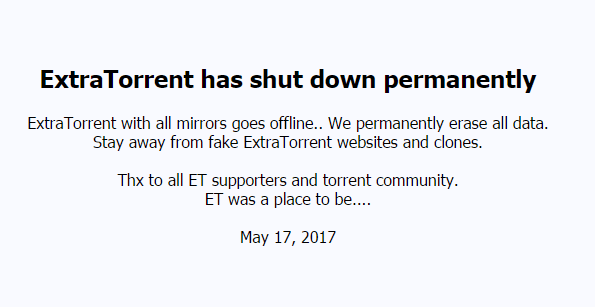 Is it true that ExtraTorrent Is Back?
The web of torrents is struggling. Therefore they decide to shut downs there website permanently. Authors have decided to remove all of their content to display a short message confirming that the page has been closed forever. Therefore these signs create a doubt and make the users confused that whether extratorrent will active again or not? Well, have you remember the incident of KickAss Torrents. After 20 July 2016 KickAss Torrents went offline and it was brought back to live as KickAss.cd.
Read Also: SRT Android Phones
The same thing happens again with the ExtraTorrent.cc, As the website is brought back by the admins and uploaders with a new domain which is ExtraTorrent.cd. ExtraTorrent.cd uploaders and admins have passed some statement about them and about their new Torrent platform. According to the Indiatimes, below lines statement were passed by the extratorrent.cd uploaders and Admins group:
"We are a group of uploaders & admin's from ExtraTorrent. As you know, SAM from ExtraTorrent pulled the plug yesterday and took all data offline under pressure from authorities,"

"We have successfully resurrected it back to it's glory at extratorrent.cd with all available data. It's live and new data is continuously being updated. Some small features are not yet working & we are getting it fixed as we speak"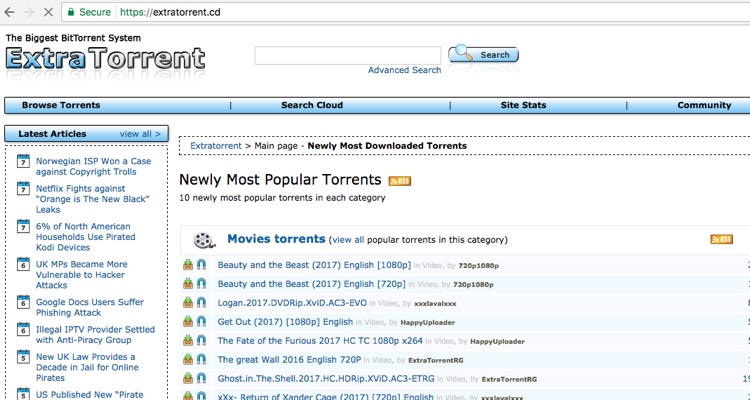 The new group of uploaders and admins of new torrent has also said that they restored all the previous data of torrents just like the data restored of KickAss and PiratBay when they go offline. So now the ExtraTorrent is active with the new domain. Enjoy your torrent downloading. And one more thing you have to remember you must have HTTPS protocol enabled while using the new torrent site.
If you have any related question or have any other question then leave a comment with your question we will reply as soon as possible. And if you wanted more cool tech stuff to watch this link: https://goo.gl/b0w2Ks.