Nowadays having a WhatsApp account is normal, But using that WhatsApp account for making money is quite interesting and amazing thing. If you are a chat lover or using a WhatsApp is your habit than you can turn your habit into the profession. Use our below tricks to make money with WhatsApp, with below tricks your can earn decent amount with your WhatsApp account/contacts.
How to make money with Whatsapp?
WhatsApp one of the most popular social media application to share files, images etc. On WhatsApp user's daily shares lots of things. Now use that sharing skills to earn money from WhatsApp. Just go through our below tricks to know ways of making money with WhatsApp.
Tricks to make money with WhatsApp:
Using Affiliate:
Maybe some of heard about affiliate. But if you didn't know about it, just go through this paragraph. Affiliate Marketing means marketing of products of brands or companies. So what you have to do is, you just have to share a product link with your WhatsApp contacts/groups and when someone buys the product through your shared link you will get a commission for doing marking for that product. Two most popular affiliate marketing networks are: Amazon, Flipkart. And about payment method(how you will get money) it depends on the network you will choose.
Share Short Links:
One of the easy methods to earn money using Whatsapp by sharing short links, for that you have to use some money earning URL shortener websites. Because these websites will short your URL and when someone clicks your shared short link they will first be redirected to a page where some ads will be shown to them. When they skip that page then it will go to the original link and you will get paid for showing those ads. As much as you send links to people more traffic you can generate to show ads and more you will get paid for those ads.
Note: Share Links with some catchy headlines.
 5 Best Money Making Apps
Be Advertiser:
If you have much WhatsApp contacts (more than 200), than it will be great for you as you can become the advertiser for some small local businesses. This means you can promote someone else's business by sending messages to people in WhatsApp. It works great in the local area. Just tell the people "how you will promote their business" and 'how many people you have in your WhatsApp list' and 'how much you will charge to promote their business'.
Share/Refer Apps: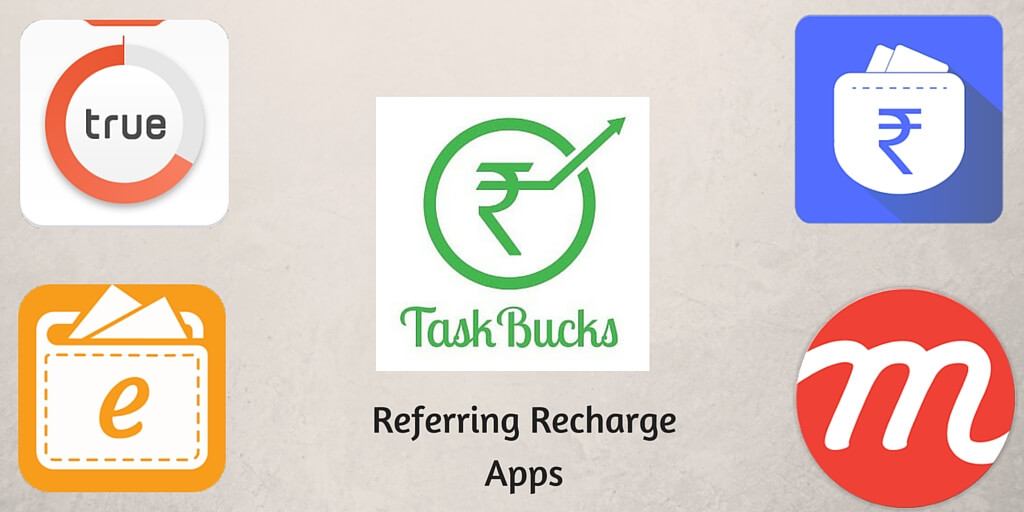 Referring recharge apps is one most common way that people are doing to earn money with WhatsApp. From this trick, you won't get direct money but you'll get free recharges, Paytm cash and more goodies.
So, these are some best and easy tricks for earning money with WhatsApp. Share your thoughts on what you think about these tricks and also comment if you know other tricks for making money with WhatsApp.