Soon Apple is going to introduce their new iOS version that is iOS 11. It's Confirm that iOS 11 will have some new and amazing features. Apple has unveiled iOS 11 at WWDC 2017 on 5th June, with some big enhancements over its previous iOS 10 version. Therefore, after seeing the WWDC reports Here is the list of features that will be in the iOS 11 and when will it release? And most importantly, for now, how can you download iOS 11 beta version on your iPhone?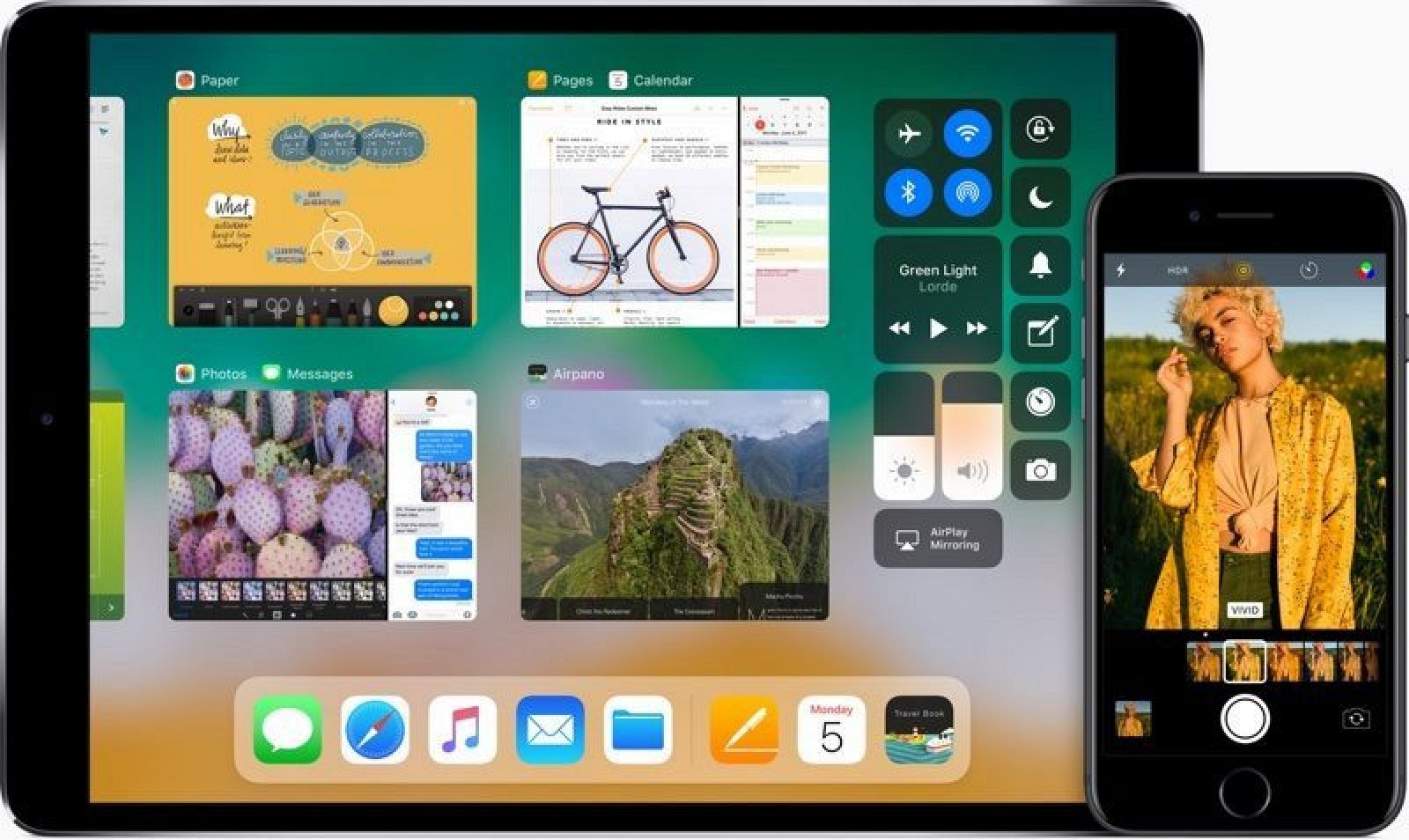 Apple unveiled iOS 11 at WWDC on 5 June, With some big changes from its last iOS 10 version. After seeing the WWDC videos and reports here is the list of features that iOS 11 will have? and also release date of iOS 11.
New Features In iOS 11(Will BE):
New iPad Dock can hold 15 apps
No Home screen on multitasking view
Select multiple items for drag and drop
A New Lock screen fade in animation
New Unlock animation
New Combined Siri & Search
Type to Siri
You can disable press for Siri and only use Hey Siri
New Siri Interface
New Siri Voice
Siri Suggestions list of permissions
Siri Translation
New signal bars for cellular
Redesigned Now Playing on Lock screen
Live Photos: Adjust Key Photo
Trimming Live Photos
Live Photo effects
New customizable Control Center and  Screen Recording feature
New Cellular Data toggle and Personal Hotspot toggle
Control Center Apple TV Remote
Auto-join option in Wi-Fi Settings
New Shut Down option in Settings → General
New Accounts and Passwords
Prevent cross-site tracking
A New Emergency SOS option
New wallpaper
New Touch ID and Passcode PIN interface
and from the WWDC 2017, we are expecting that the iOS 11 will release in September 2017. We know, after reading these few sample features you got excited and you wanted to try out iOS 11 as soon as you can. For that reason, we came up with a solution how to get iOS 11 before it's released publicly.
There are two ways to get iOS 11 beta version on your iPhone. but before going to download or install iOS 11 keep one thing in your mind that this beta will give some issues- maybe your games and apps will not work correctly. because finding the problems or bugs is the main fundamental of the iOS 11 so that they can resolve those issues before the public release. And also make sure that your iPhone Device capable of running iOS 11.
List of expected supported devices:
iPhone 5s, iPhone 6, iPhone 6 Plus, iPhone 6s & 6s Plus, iPhone SE, iPhone 7 and 7Plus.
iPad Air, iPad Air 2, iPad Pro 9.7 inch, iPad Pro 12.9 inch, iPad mini 3, iPad mini 4
iPod Touch (6th Gen).
How to get iOS 11 Beta Version?
Developers are the first persons that got their hands on every new platform version. Hence the developer preview of iOS 11 is available now. For getting developer preview you have to first register on Apple Developer Program which charges $99 per year. Once you got registered and become a developer, you have to just follow below steps to get   iOS 11 beta:
Choose the device or devices you want to install iOS 11.
Make a backup of your iPhone or iPad before beginning. So that you can't lose all your data.
Make sure your device is fully charged and connected to Wi-Fi.
Log in to your account and visit the Apple developer download page on the iOS device.
Download the configuration profile and follow the installation.
You can also download the developer preview from Mac or PC:
Again, Choose the device or devices you want to install iOS 11 and backup of data.
After that login to your developer account on Apple developer website and download the iOS beta software.
Make sure you have the latest version of iTunes installed. after installation starts it up and plugs your iOS device.
Select your device in iTune and open the Summary tab.
Hold the Option key on a Mac or Alt key on PC after that click on check for update button.
Choose the iOS beta software to restore the image you downloaded and click open.
Now it will install and after installing your device will reboot.
How to get iOS 11 beta in free?
If you are not a developer and don't want to become a developer and to pay $99 for getting beta version viewer. Then you have to wait for some till the public beta program because the beta version is not free. just make an account on Apple beta software program so that you'll get free iOS beta whenever it gets released.
So that's all about the iOS 11. you have to remember some few things before installing the beta version on your phone like: make sure that your device supportable for iOS 11. And since it's a beta version make your data backup too because beta version can have lots of issues, therefore, it increases the chances of losing data so that it better to make a backup of data. Beta version is not free as it available for developers and for them developer preview of the beta version is $99. And for free you have to wait for the public beta program.